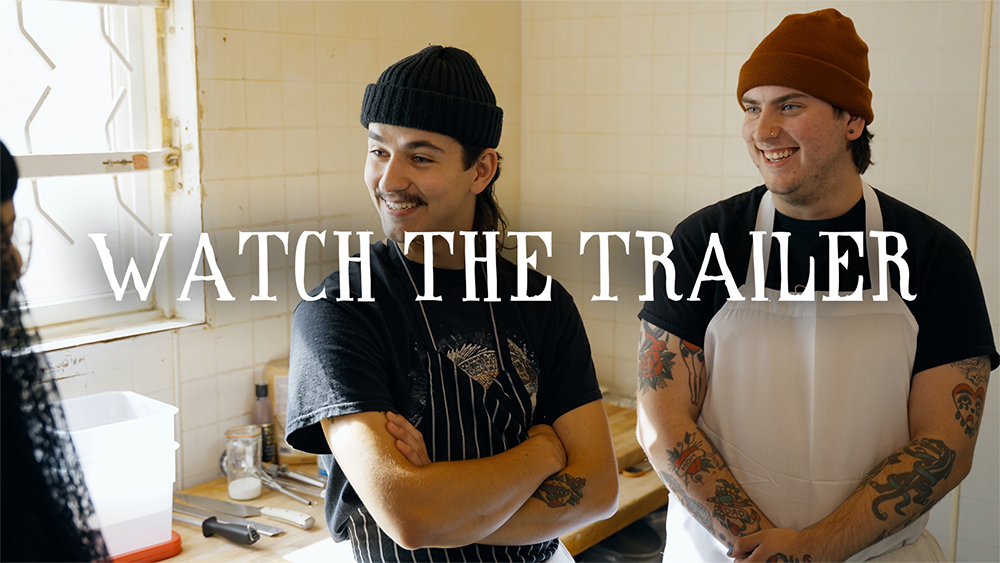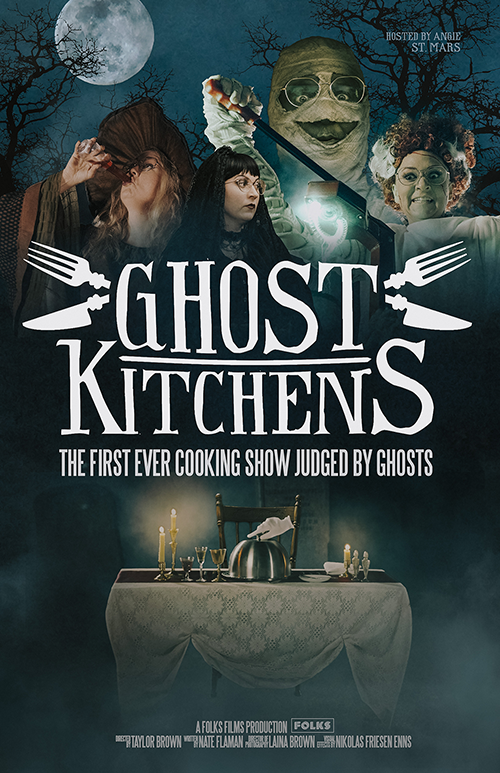 Comedian Angie St. Mars recruits three Ghost Kitchen chefs to compete in a supernatural cooking competition.
WHAT ARE GHOST KITCHENS?
Ghost Kitchens are virtual restaurants. They started popping up during the pandemic as a way for chefs to operate without worrying about dine-in challenges. Chefs started renting commercial kitchen spaces to prepare orders for delivery, while customers found them online and through pop-ups. A Ghost Kitchen is not inherently spooky...but what better way to judge a Ghost Kitchen cooking competition than with a real ghost judge?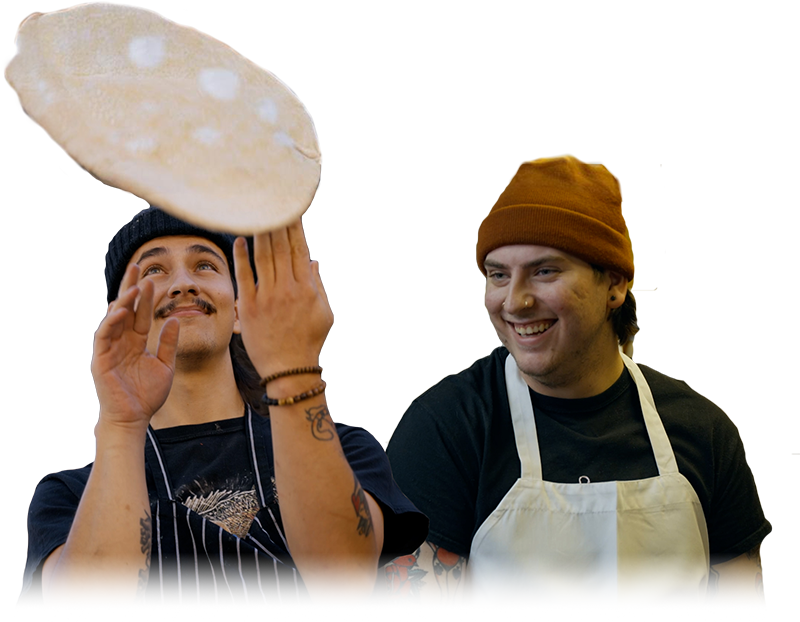 Cutie Pies Pizza
@cutiepieswpg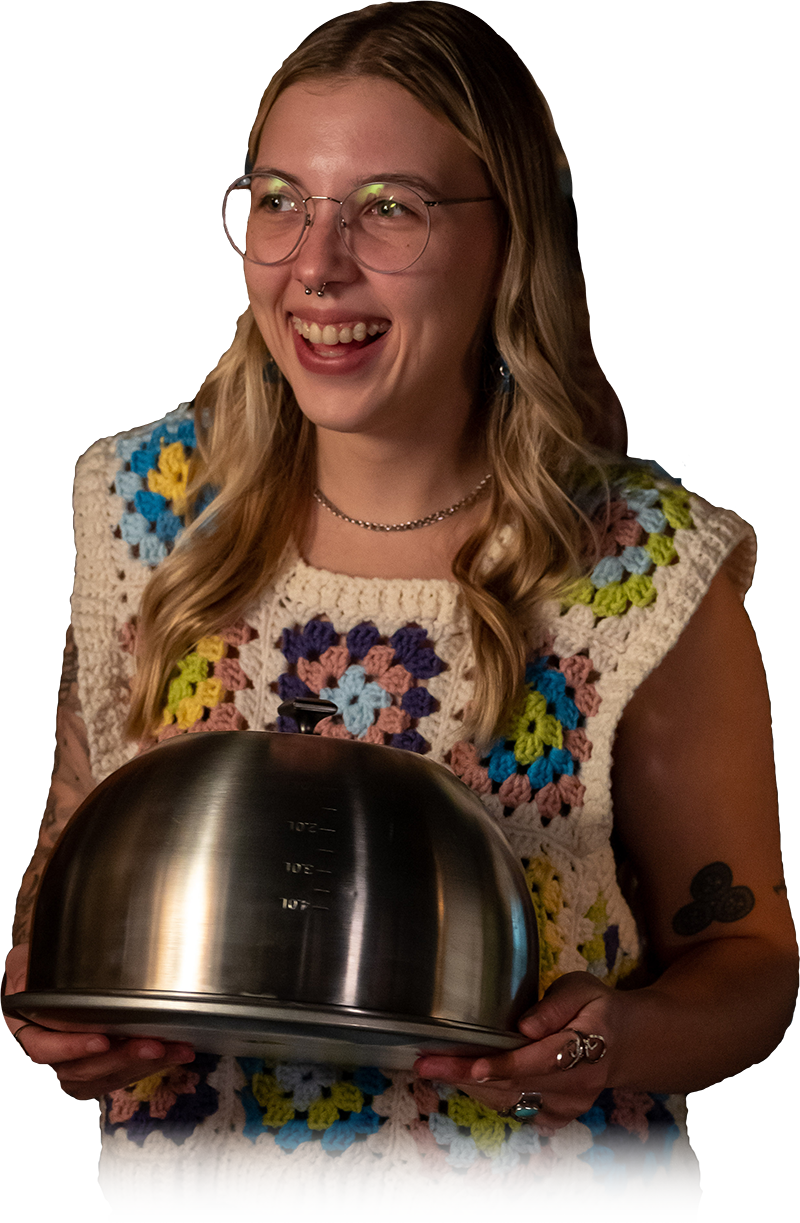 Made By Megs Baking
@madebymegss
Eejay Pacific Asian Fusion
@bahaykubowpg
HOW DO YOU FIND A GHOST JUDGE?
Comedian Angie St. Mars sets out to create the first ever cooking competition judged by a ghost through tapping into the paranormal world of Winnipeg, Manitoba and its various personalities.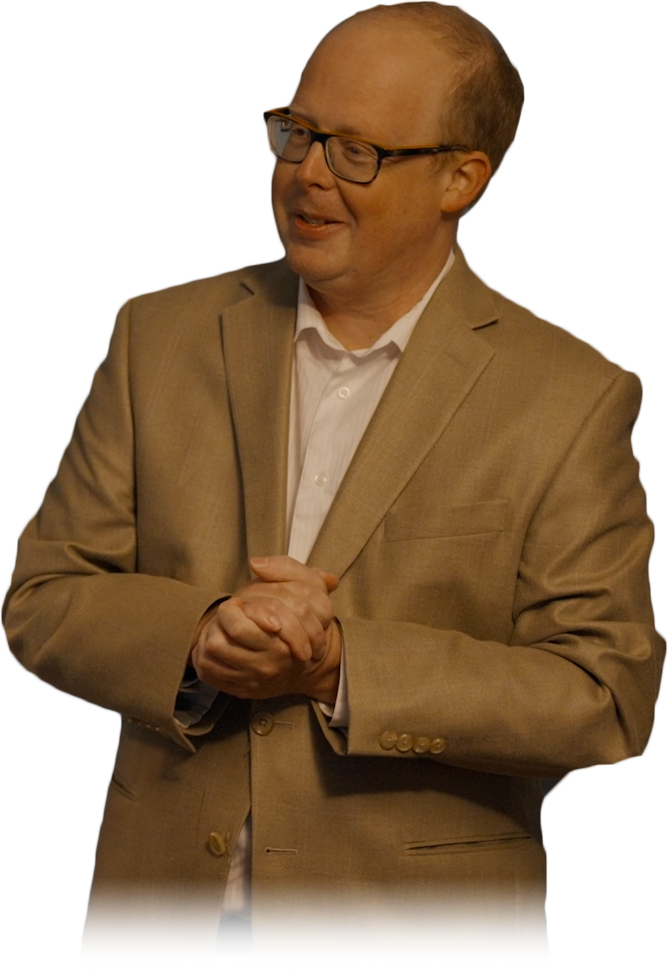 Matt Komus
Ghost Historian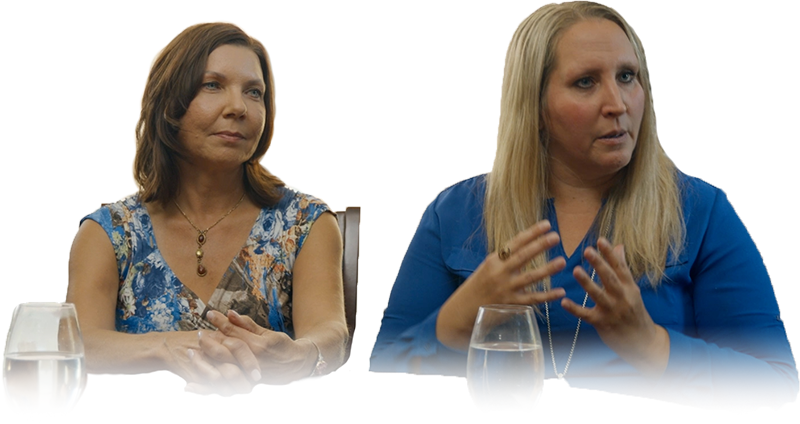 Monique+Gina
Psychic Mediums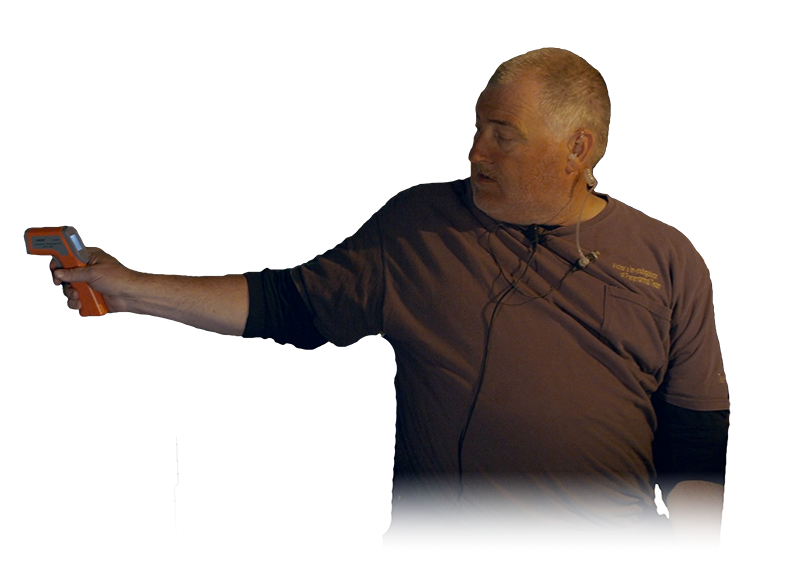 Victor V.I.P. Team
Paranormal Investigator
MESSAGE FROM THE CREATORS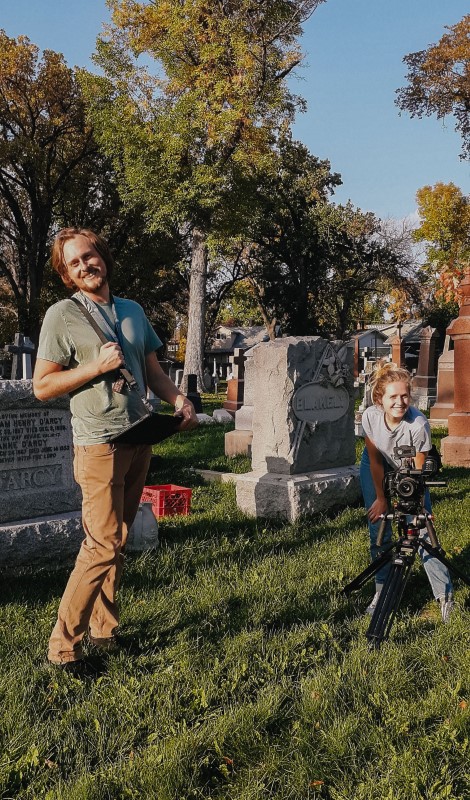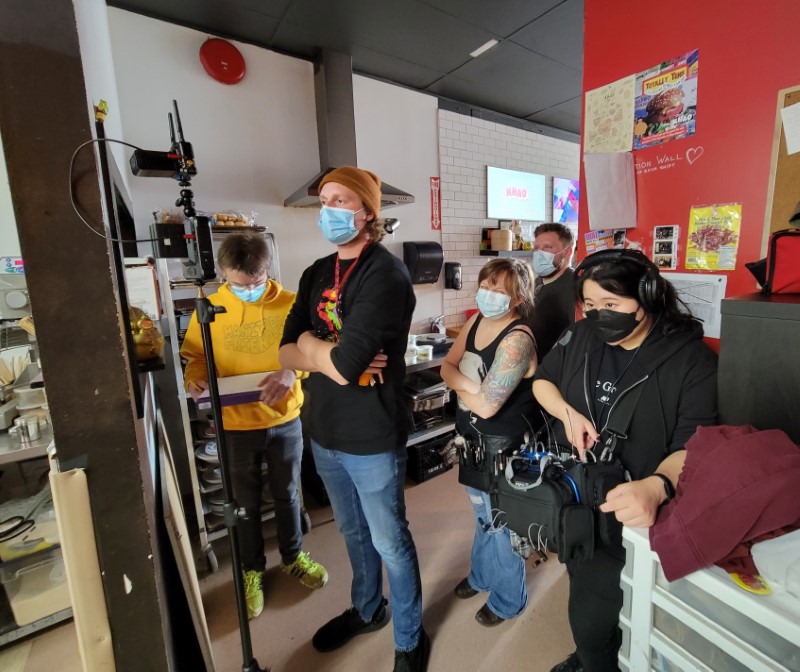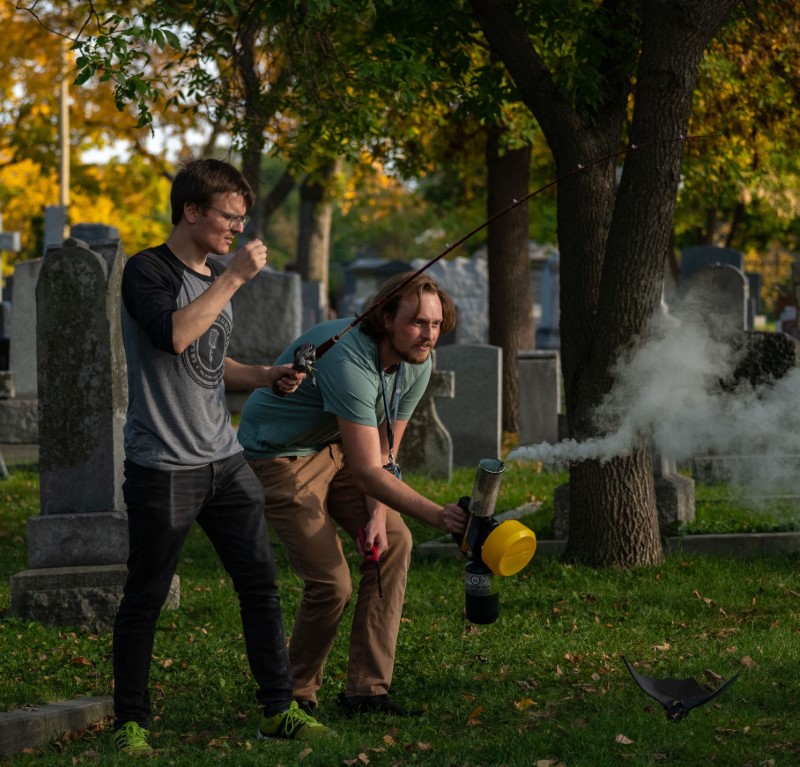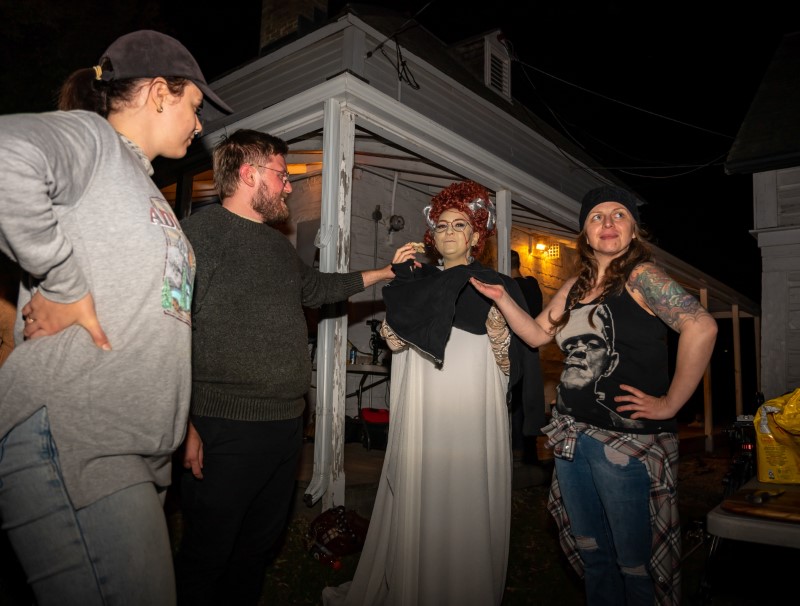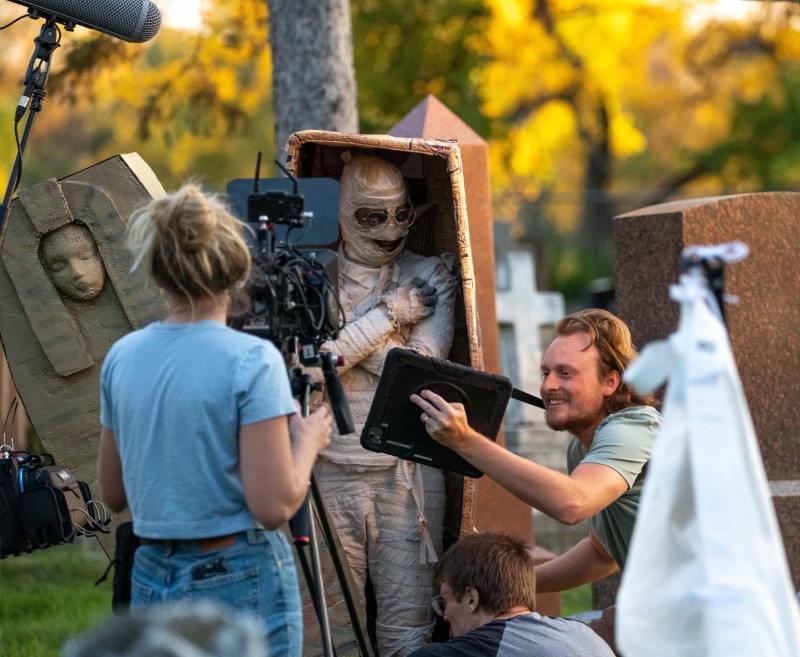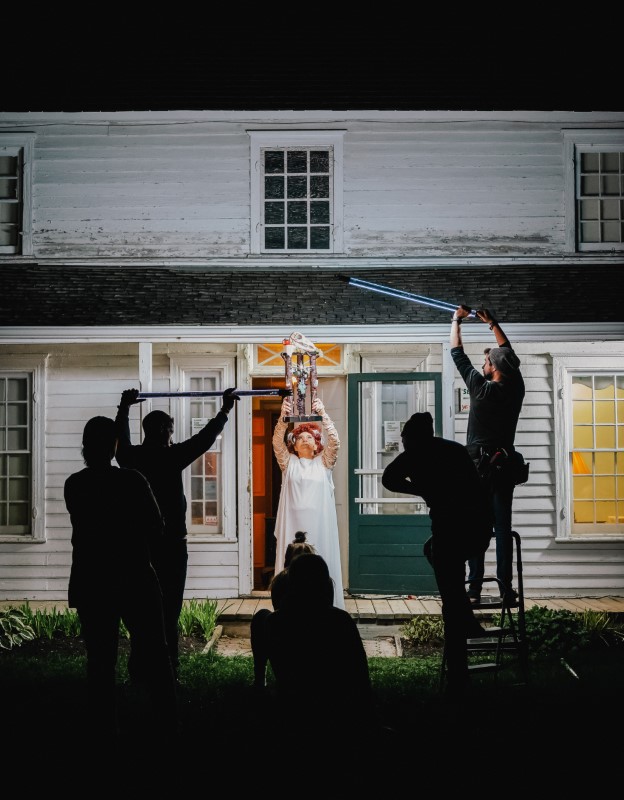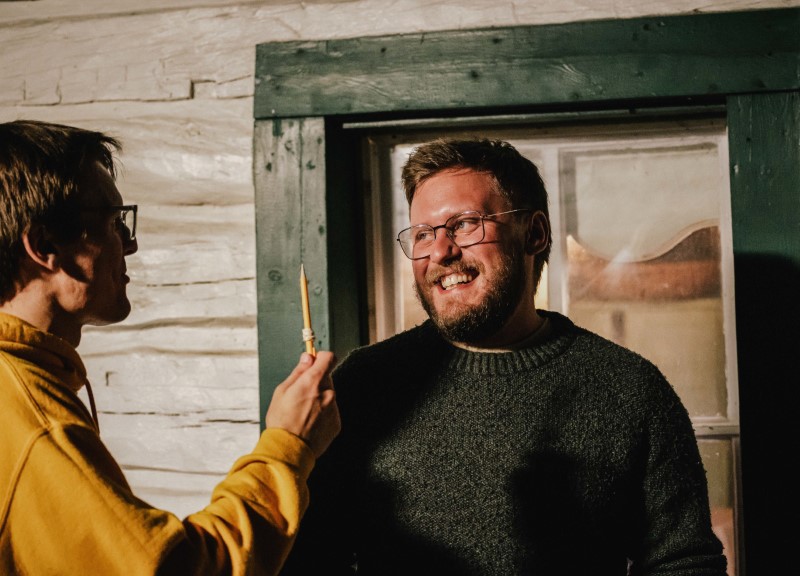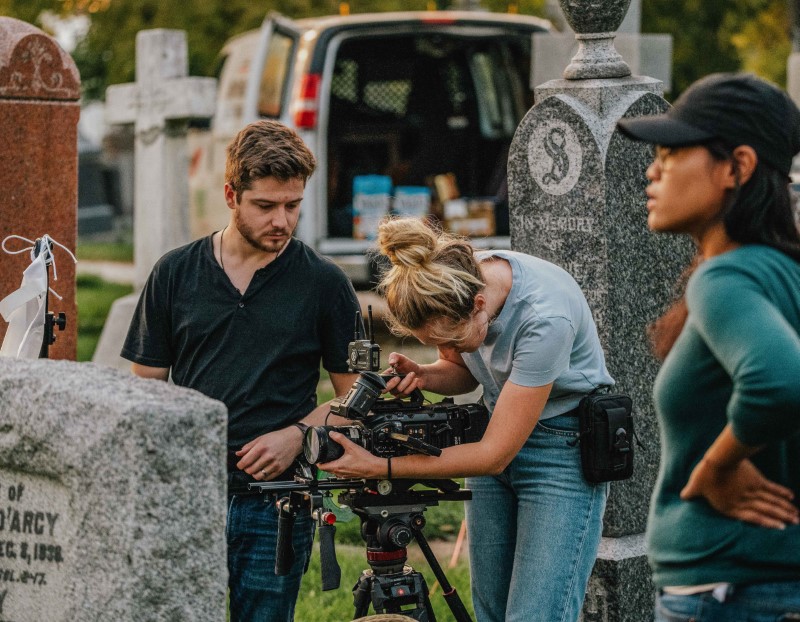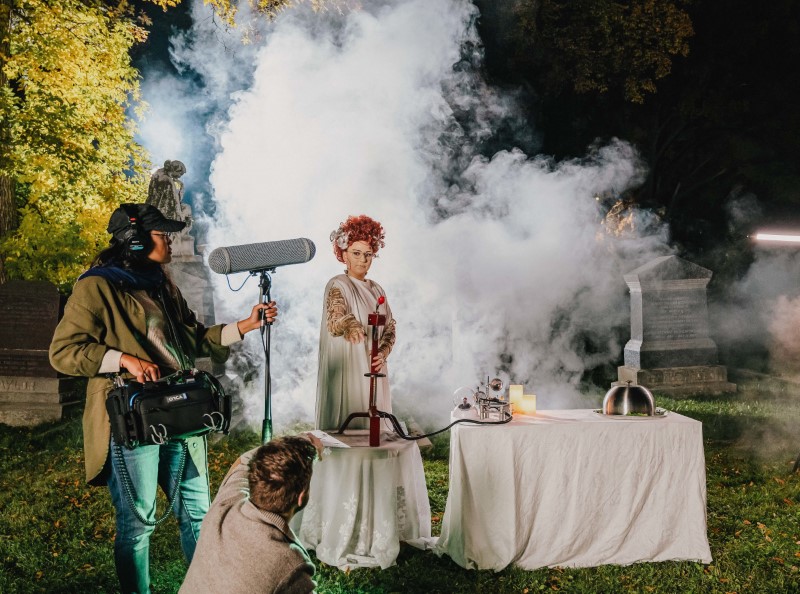 Thank you so much for your interest in our show. This mini-series could not have been done without the support of so many local collaborators in the rich and vibrant film community of Winnipeg. We have been creating content for many years and have appreciated the support of everyone who has followed us along our journey to this moment - our first TV Show! We're so proud of this project and everyone who helped us make it a reality, and we're excited to see where it goes.

We've got lots more up our sleeves, and we can't wait to tell more fun, heartfelt, wacky stories inspired by what's around us.

-Laina, Taylor, and the Folks Fam